Individual Health Insurance Broker Serving New York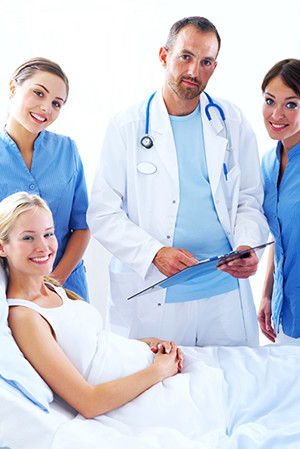 How Does The Affordable Care Act Affect Individual Health Insurance?
In 2010, President Obama signed comprehensive health reform, the Patient Protection and Affordable Care Act (ACA), into law. This federal act commonly referred to as ObamaCare has significant effects on Individual Health Insurance policies in New York.
An important aspect of the Affordable Care Act is the creation of the Exchange system.
What is an Exchange?
The New York Health Insurance Exchange is an organized marketplace that will assist in comparing and enrolling for health insurance plans. The exchange will be open to individuals, families and small businesses. The Exchange is organized to allow for ease of access for rate and plan comparison through certified Brokers and Agents, phone, mail or an online portal.
Brokers will be required to be certified in order to sell products in the Exchange. Using a certified Agent of the New York Health Benefit Exchange or other avenues of interface with the Exchange will allow individuals and small businesses to determine eligibility for assistance programs like Medicaid and allow for a simplified process for signing up. The Exchange will also help identify what assistance may be available to eligible parties.
The Exchange will help:
Easily compare health plan options
Make tax credits available
Easily enroll in Qualified Health Plans (QHPs)
New York Health Insurance Benefit Exchange for Small Businesses (SHOP)
Small Business Health Options Program
The Exchange will feature two programs, the aforementioned, Individual Exchange and a specialized SHOP Exchange for employers with 50 or less employees*. Brokers will be the primary distribution channels for small group enrollment in the SHOP. Certified Brokers will be able to utilize dedicated portals to speed up the processing requirements of applications and renewals.
* In 2016, Small Group Requirements will be increased to 100
The Exchange is The Exclusive Place To Access Small Business Health Insurance Credits
Monthly bill will include relevant breakdown of employer/employee contribution due to each QHP
Exchange collects employer contributions and remits payment to insurers
Employers using the Exchange may be eligible for Small Business Health Care Tax Credit
Contact Fiscal Fitness
to learn more about how the New York Health Benefit Exchange will affect you and get personalized assistance to enroll.
Fiscal Fitness provides Individual Health Insurance advisory to all of Central New York, including people from Auburn, Utica, Rome, Cortland, Fulton, Oswego, and surrounding areas.